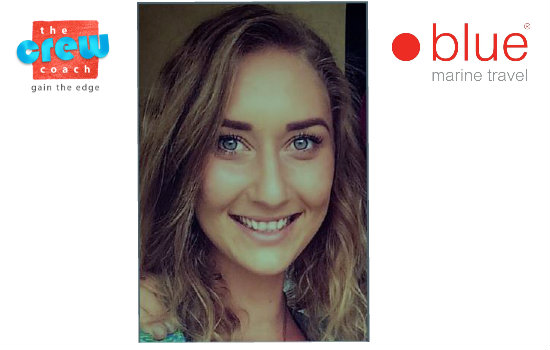 The Crew Coach have announced the first ever Superyacht Scholarships have been awarded, and that four lucky and deserving people have won a superb advantage to break into the yachting industry courtesy of all the wonderful sponsors of this groundbreaking program.
In the Interior Department, Australian Zhara Bathe won a prestigious 5-day Introduction to Yachting Course, kindly donated by Interior Yacht Services. Zhara will also benefit from red carpet treatment from Quay Crew to help find her first job.
Zhara Bathe was also the recipient of the extraordinary jackpot prize of €6700, taking her total prize winnings to a value of over €9,000! The jackpot prize included the 5-day STCW 95 Basic Training Course from the training experts at Bluewater Yachting, a return flight up to €1,500 from her home town to Nice from yachting specialists Blue Marine Travel, a professional profile photo from the sensational Naneen Photography, and a pair of designer sunglasses from the favourite sunglass supplier of the yachting industry: Crew Eyewear.
Blue Marine Travel would like to wish Zhara all the very best in her future yachting career and we look forward to helping her with her flights to start her new adventure.