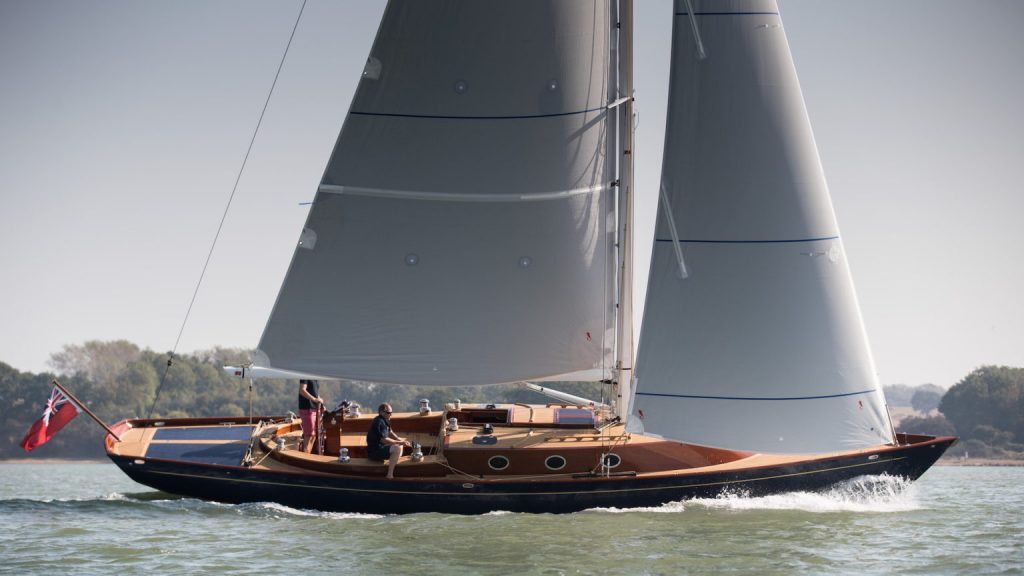 Spirit Yachts has successfully delivered its new 13.4m (44ft) Spirit 44CR (e) to her Canadian owner. Based on the Spirit cruiser racer (CR) design, the 44CR (e) was commissioned for an eco-conscious customer who set Spirit Yachts the goal of 'near total energy self-sufficiency'. The 'e' denotes the yacht's electric drive system.
The project is the first fully electric yacht to be designed and built by Spirit Yachts. At the request of her owner, the yacht has zero hydrocarbons onboard. She is also the first yacht in the UK to be launched with solar panels integrated into the main sail and deck.
The sloop-rigged sailing yacht, named Avvento, has a lightweight (65kgs) Oceanvolt ServoProp15 sail drive, which is powered by Oceanvolt 48VDC batteries (total capacity 30.4kWh, made up of x16 1.9kWh batteries). The electric drive system uses hydro generation via the electronically controlled pitch propeller to regenerate the batteries while sailing.
Regeneration is boosted by solar panels on the mainsail and the aft deck.