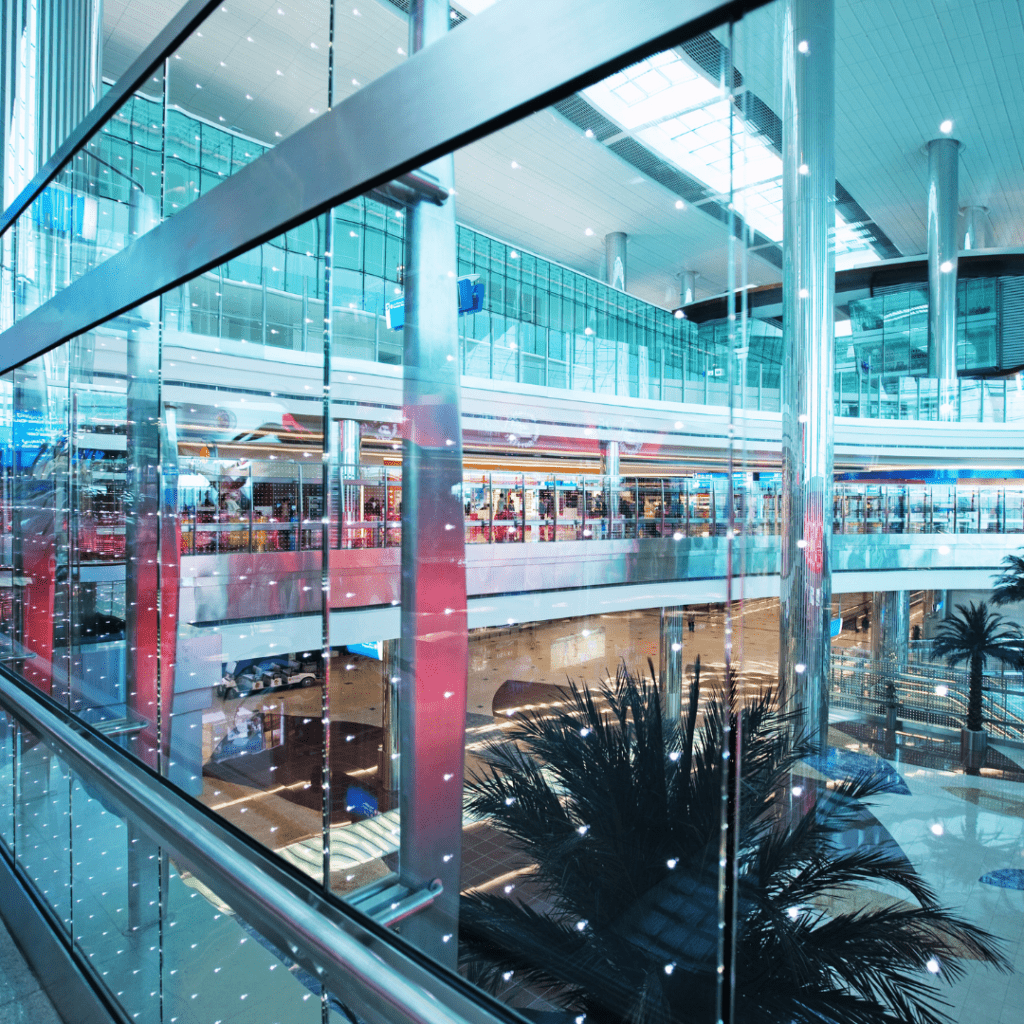 The use of masks at airports in Dubai will no longer be mandatory. It follows a directive issued by the UAE's National Emergency Crisis and Disaster Management Authority (NCEMA) earlier this week that confirmed that face masks are no longer required to be worn in most indoor spaces across the country. The only exceptions are hospitals, places of worship and public transport.
The new directive took effect Wednesday, September 28.
In line with the NCEMA's directives, a spokesperson for the Dubai Airports reiterated the applicable rules at airports within Dubai. "Dubai Airports confirms that in line with directives of the Covid-19 Control and Command Centre through the Dubai Civil Aviation Authority, it is not mandatory for passengers to wear face masks at Dubai International (DXB) and Dubai World Central (DWC) effective Wednesday, September 28, 2022.

"Based on their specific requirements or the rules applicable at intermediate or final destinations, airlines can however request passengers to wear the face mask on board if deemed necessary. The well-being of all our customers and staff is our topmost priority and Dubai Airports works closely with regulatory authorities, airlines and service partners to ensure a safe and healthy airport environment," added the spokesperson.

In a statement issued on its website, Emirates airline which is based in Dubai, said: "Wearing a face mask is optional in the UAE and on Emirates flights. If you are travelling from or transiting through Dubai International, the mask rules of your destination will apply throughout your journey."
DXB retained the title of the world's busiest airport in terms of international passenger numbers for the eighth consecutive year for 2021. The airport saw 29.1 million passengers in 2021, a year-on-year growth of 12.7 per cent.
However, DXB's half yearly traffic for 2022 reached 27.9 million passengers, only 1.2 million shy of the airport's total annual traffic last year. It recorded 14.2 million passengers in the second quarter of 2022, a year-on-year jump of 190.6 per cent.
Dubai Airports said that it forecasts its average monthly traffic at DXB to reach 5.6 million passengers, and readjusted upwards its annual forecast for 2022 to 62.4 million passengers.
Source BusinessTraveller.com