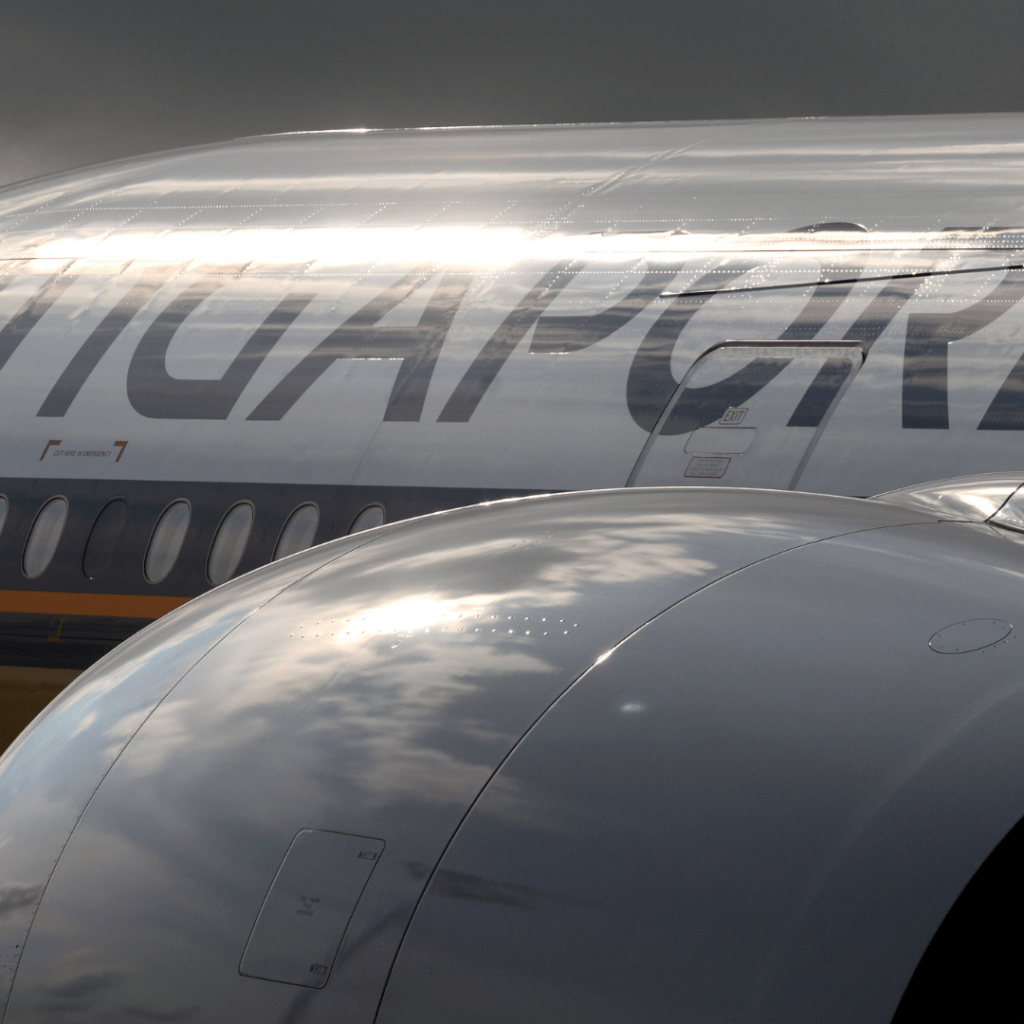 Singapore-bound Aussie travellers will have a greater choice of flights after Singapore Airlines unveiled major capacity increases for all five of Australia's main airports.
Commencing late November, Singapore Airlines will up capacity on flights between Changi and Sydney, Melbourne, Brisbane, Perth, and Adelaide to support the Aussie summer travel season.
Taking its capacity past pre-pandemic levels, SQ will add a fifth daily flight to Sydney, subject to regulatory approval.
The airline will also add a fifth daily flight to Melbourne following a one-month extension of its A380 operations to the city. The superjumbo service will then divert to Auckland.
Elsewhere, Brisbane, Perth, and Adelaide will each receive additional four-times-weekly services, bringing the total number of extra seats between Australia and Singapore to almost 7,000 per week.
"The appetite for travel has been robust over the current mid-year holiday period and signs are that demand will remain elevated as we head into the traditionally strong year-end peak," Singapore Airlines Regional Vice President South West Pacific Louis Arulsaid.
SQ will utilise its A350-900 aircraft on the extra Sydney service, which will launch on 2 December and run through to 14 January 2024.
"Adding a fifth daily service to Sydney will take our operations past pre-Covid capacity levels and provide more options for customers to connect onto our global network of more than 110 destinations across the globe," Arul said.

"The addition of the fifth service will ensure customers have a selection of departure and arrival times that will suit their needs, whether travelling for business or leisure."
Superjumbo service supersized
In Melbourne, Singapore will extend its A380 service until 21 November, from which point an A350-900 will replace the superjumbo.
Singapore will add a fifth daily MEL-SIN service to Victorian capacity using SQ's A350-900 long-haul aircraft (upgraded from the medium-haul aircraft), with 42 business class, 24 premium economy and 187 economy seats.
The extra service will run until 31 March 2024, subject to approval.
"The addition of a fifth daily flight to Melbourne will ensure we maintain capacity above pre-Covid levels, even with the A380 being deployed to Auckland for the peak holiday period," Arul remarked.

"The fifth daily service will provide even more connectivity through to a number of European cities as well as the UK, helping to deliver customers even more travel options to suit their needs."
Elsewhere, Brisbane will welcome an extra service from 1 December to 13 January 2024 operating on Monday, Wednesday, Friday and Saturday.
The A350-900 medium-haul plane to be deployed on the extra service will offer passengers 40 lie-flat business class seats.
"The additional four-times-weekly services will provide more than 1,200 additional seats a week to the Queensland capital," Arul said.
Western force
Meanwhile, Singapore will provide an additional four flights a week between Perth and Changi from 24 November to 14 January 2024, to operate on Tuesday, Wednesday, Friday and Sunday.
"Perth is a highly popular destination for visitors from North and Southeast Asia and the addition of these services will provide even more options for visitors to travel to Western Australia," Arul said.

"The outbound flights will also connect on to a number of key European cities, providing more options for customers looking to travel from Perth to Europe and the UK."
Finally, Adelaide will receive an extra four flights a week from 2 December, with services operating on Tuesday, Thursday, Saturday and Sunday.
"South Australia has continued to grow in popularity for international visitors and we are pleased to be able to support what is expected to be a busy period for South Australia," Arul said.

"The additional flights will also support improved connectivity for South Australians looking to travel to the UK and Europe during the year-end holiday period, with SQ276 arriving into Singapore at a key time to connect to our European network."
By Mark Harada
Source KarryOn.com.au