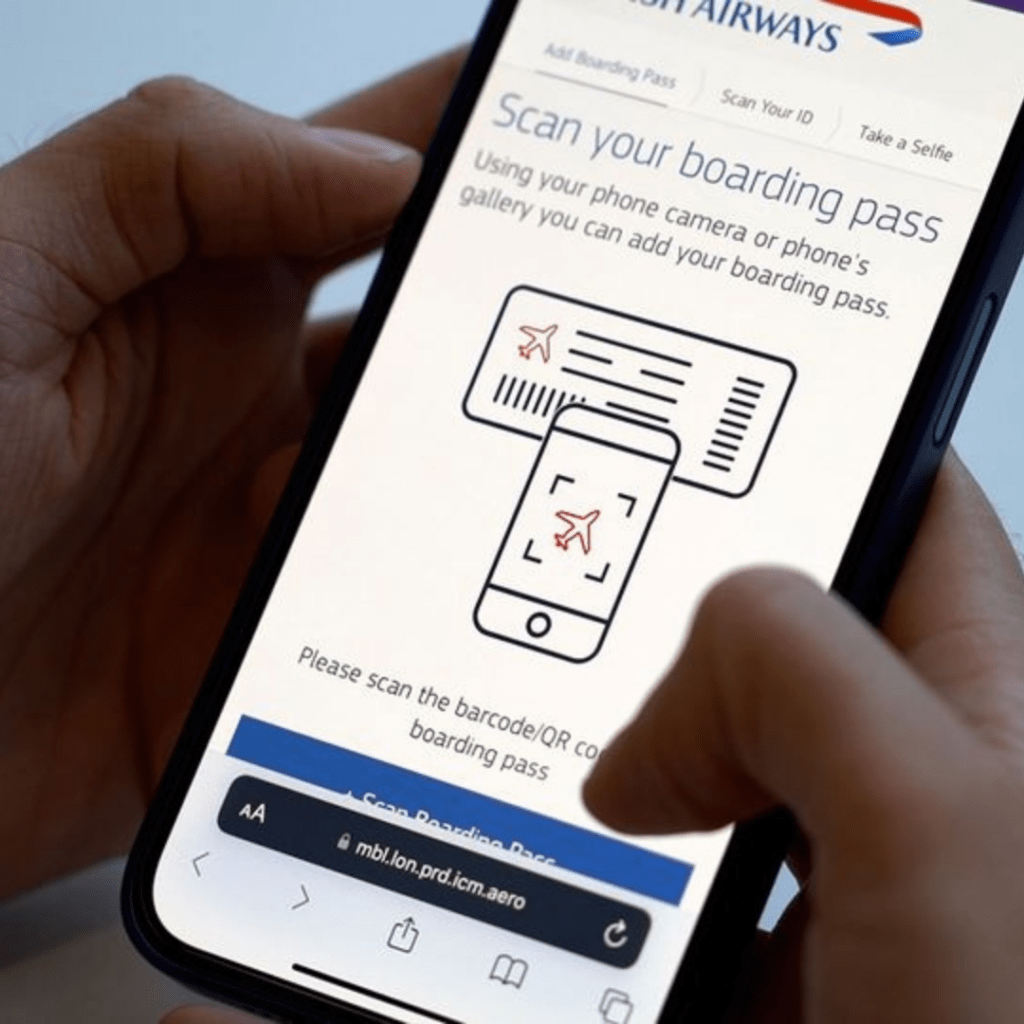 Facial recognition is becoming the new 'express ticket' for boarding or entering the frequent flyer lounge.
Faster boarding with less face-to-face contact could soon be coming to an airport near you, with the post-pandemic trend for biometric scanning – eliminating the need to present a passport prior to travel through facial recognition – gaining fresh momentum.
British Airways and Air New Zealand are just two of the newest adopters of the time-saving technology, with both airlines expanding biometric scanning trials earlier this week.
"In the new travel era, we need simplicity not complexity," says Air New Zealand's Chief Digital Officer Nikhil Ravishankar. Contactless technology is key to making that possible.

Travellers "want their airport experience to be hassle-free and technology is a key enabler of that," Ravishankar explains.

Airline industry group IATA says more than 75% of passengers "see huge value in biometric verification and want to use it instead of passports and boarding passes," he adds.
British Airways and Air New Zealand join a growing list of global carriers already utilising biometrics, including Lufthansa, Emirates, American Airlines, and Singapore Airlines. Star Alliance is also using it at gates and frequent flyer lounges in Frankfurt, Munich, Vienna and Hamburg.
The alliance aims to have half of its 26 member airlines using it by 2025.
Air New Zealand recently moved beyond the trial stage and is now expanding the number of airports where travellers can take advantage of biometric scanning, but only in the US.
LAX was the first cab off the rank, with San Francisco next and more airports to follow soon.
Following a successful domestic rollout of the tech in 2017, British Airways is also launching it on international routes, with a six-month trial inviting guests bound for Malaga in Spain from Heathrow Terminal 5 invited to take part.
After scanning their face, passport and boarding at home, travellers can then have their identity verified at the airport by 'Smart Bio-Pod' cameras. British Airways says it takes less than three seconds for the system to accurately identify them.
David Breeze, Operations Transformation Manager for British Airways, describes it as "a smarter and smoother airport experience" that reduces time needed to board aircraft.

"The beauty of this technology is that it also frees our people up to look after more complex customer enquiries and deliver the best possible customer service," Breeze explains.
Air New Zealand's Ravishankar reveals biometrics at the boarding gate is "only the beginning and we're in talks with industry players, globally and here in New Zealand, about how we can use biometric technology throughout the whole airport process."
In Australia, Perth Airport began biometrics trials on selected Singapore Airlines flights back in October, while Darwin Airport will switch on upgraded SmartGates featuring advanced facial recognition in December. Other local airports are expected to follow by the end of 2024.
Source ExecutiveTraveller.com