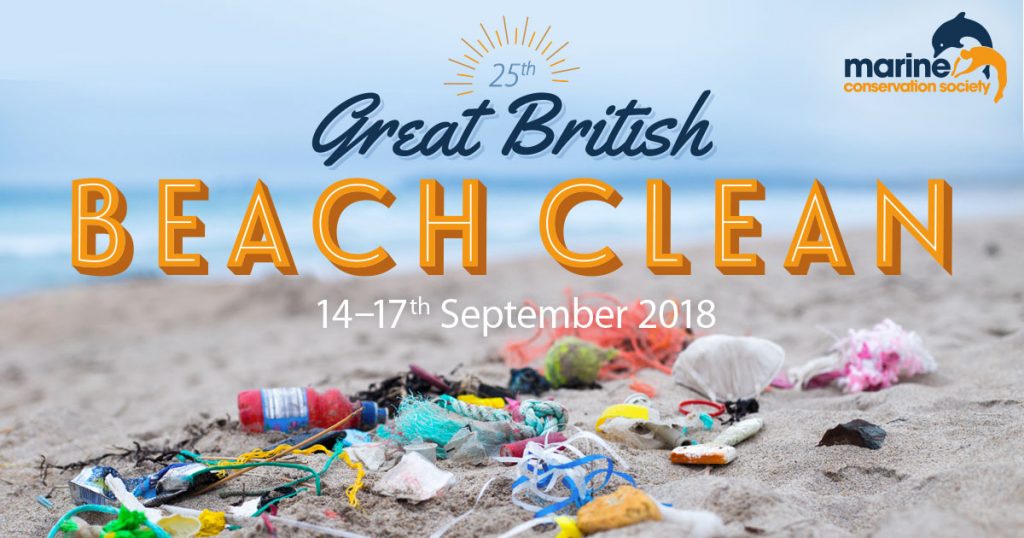 The Great British Beach Clean
The Great British Beach Clean is the biggest beach clean in the UK run by the Marine Conservation Society. Over the past 25 years there have been some massive changes made in the UK including the plastic bag charge, microplastics banned in personal care products and an exceptional increase in numbers of volunteers and events for beach cleans – these changes have all had a positive impact on the environment and our coastlines so far.
Friday 14th – Monday 17th September
This September from Friday 14th – Monday 17th there will be hundreds of various different beach clean events taking place all around the UK which will be held by volunteers and organisers at the Marine Conservation Society charity. Blue Marine Travel are company members of this society, so we are especially excited to be getting involved! A majority of the team will be attending the events taking place this weekend. Over the weekend we will be participating in the beach cleans over various different beaches in the UK from Southend in Essex, Woodbridge in Suffolk and Christchurch in Dorset.
Looking after our beaches should be a priority in order to protect the wildlife and keep the water clean and pollution free. We believe that taking part in a beach clean will produce positive results and should encourage more people to take part in these events going forward.
Further information
If you are interested in joining a beach cleaning event please look at the list of beach clean events coming up: