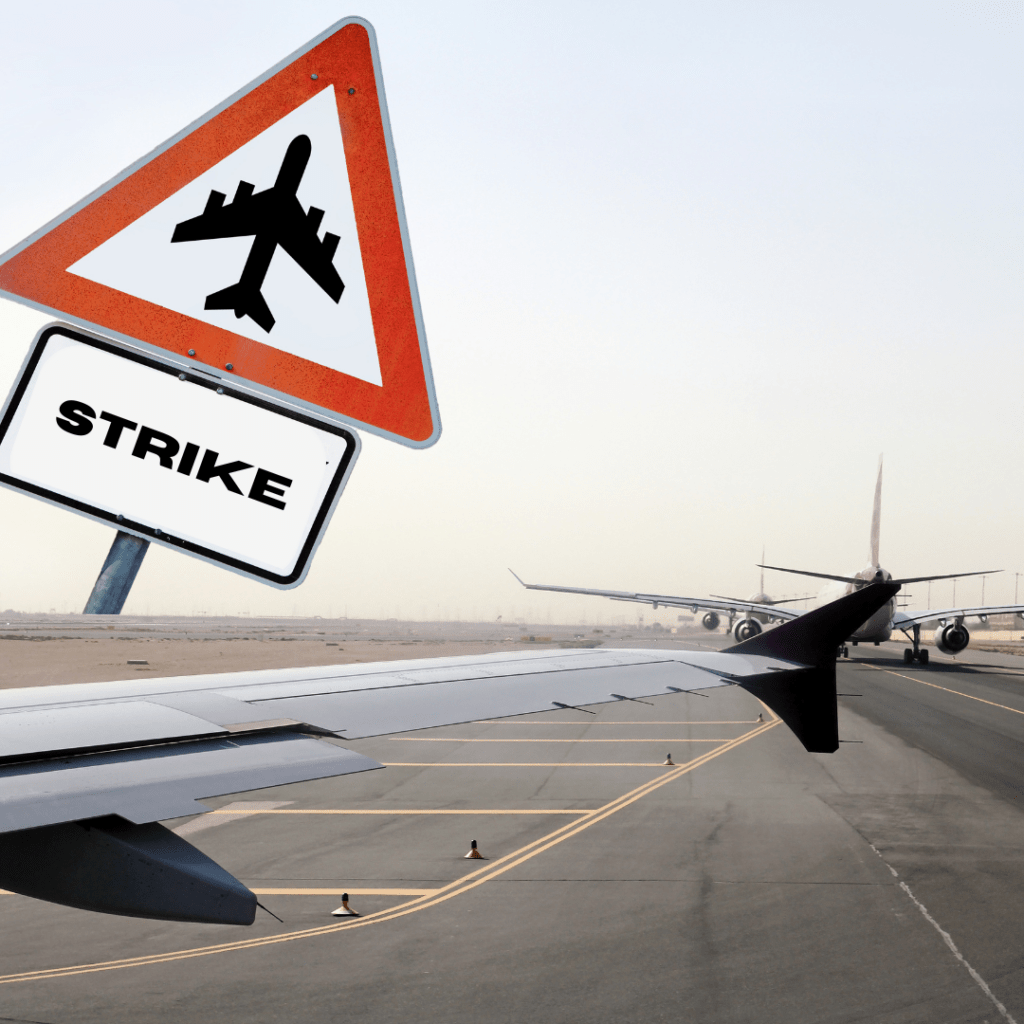 After strikes caused disruption during the February school holidays, more industrial action is planned by transport workers in the run-up to Easter. Travellers could face disruption in Spain, France and the UK between now and the busy holiday period.
Read on to find out where and when are walkouts taking place.
Some of Spain's busiest airports are facing strikes by unionised workers at ground services and cargo handling company Swissport between now and Easter.
From 27 February to 13 April, they have called for a series of 24-hour walkouts every Monday, Tuesday and Thursday.
Swissport Handling provides services at Madrid-Barajas, Barcelona-El Prat, Reus, Alicante, Valencia, Murcia, Málaga, Almería, Salamanca, Valladolid, Burgos, Logroño, Zaragoza, Huesca, Lanzarote, Gran Canaria and Tenerife Sur airports.
Unions will have to provide minimum services, as is required by Spanish law, so it isn't yet clear what impact the strikes will have on passengers.
Ongoing pension strikes in France
Unions across France have been in an ongoing battle against plans to increase the legal retirement age from 62 to 64.
The industrial action has previously included railway workers and airport staff with 30 per cent of flights from Paris's Orly airport cancelled on the last day of strikes.
As this industrial action is ongoing and involves unions across France, it's worth checking if you could be affected before you travel.
Heathrow workers vote on Easter strike action
More than 3,000 security guards, engineers and firefighters who work at Heathrow Airport are currently voting on whether to strike over low pay.
If the workers, who are members of the Unite union, vote in favour of the industrial action, it could coincide with the busy Easter holiday period.
"If our members at HAL (Heathrow Airport) take strike action it will inevitably cause severe disruption throughout Heathrow with delays, disruption and cancellations of flights inevitable," says Unite regional co-ordinating officer Wayne King.
When is the UK passport workers strike?
Although this strike doesn't affect any transport services, it could stop you taking a trip.
More than 1,000 members of the Public and Commercial Services union (PCS) working in Passport Offices in England, Scotland and Wales are to walk out from 3 April until 5 May.
The strike will involve those working in Durham, Glasgow, Liverpool, London, Newport, Peterborough and Southport.
The Business Travel Association estimated that more than one million passport applications are due to be processed during the strike period.
Source EuroNews.com