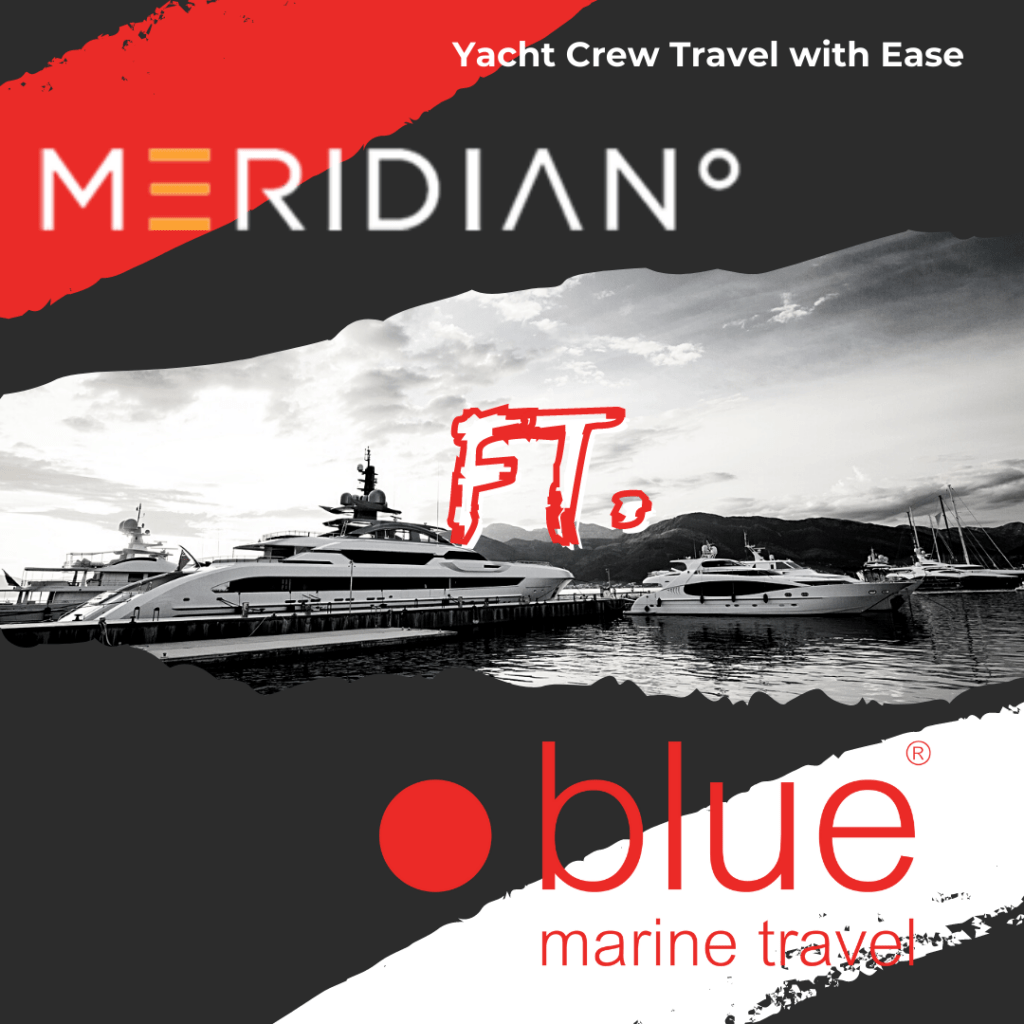 Our friends at Meridian° Crew reached out to us with a couple of questions about travelling during Covid times
How have things changed for you with the crew since the Pandemic?
Since the start of the pandemic, there have been multiple times with different countries that travel restrictions have been placed on entry.  For the majority of Countries, maritime workers have been deemed as essential workers, so we have been able to travel most crew to and from the yachts that they are joining.  However, routes have been interesting at times trying to circumnavigate the latest entry/transit information from country to country.   Airlines also have many rules with regards to testing prior to travel, uploading of documents required for travel, etc.  This means that agents here at Blue Marine Travel are having to double/triple check requirements for each individual traveler right up until departure to make sure all rules and regulations are being followed.
Who do you think has been the most impacted impact from the pandemic?
The rotational crew has certainly been impacted heavily with regard to the pandemic.  Whether that be having to quarantine or self-isolate multiple times and to the extreme where they have not been able to travel due to country closures.  For instance, here in New Zealand, we have seen crew unable to enter as the country has taken a hard stance on travelers entering, including maritime workers.  This then impacts crew who are already on board and due to sign off at the end of their rotation.  What should have been a 1- or 2-month period onboard then turns into 6 months or even longer as their relief is unable to get to the yacht.
Do you have any general travel advice for yacht crew?
Please use a reputable marine travel provider for any bookings.  Two years into the pandemic regulations and restrictions still change daily.  What may have been viable as a route to travel one week, may not be an option a week later when travel rules change.  We have seen numerous instances where the crew has tried to book their own travel via an online travel website.  Unfortunately, these websites will not tell you if you are able to travel on the route that is offered, whether that be because of airlines canceling flights or the route offered is not valid for their particular nationality at that time.  We have had calls from marine crew asking us to help as they are stuck at an airport unable to travel as they have not been informed of what is needed to travel from the online travel website they have booked from. If crew book through a specialized marine travel provider such as Blue Marine Travel, they will always have access to the latest information with regards to travel and only be offered routes that they can actually make.
We would also encourage any crew who are traveling/looking to travel to keep an eye on Blue Marine Travels social platforms.  Here they will find the most up-to-date travel news, which includes a weekly newsletter and crew travel vlog.
What is the best way to find Visa advice for the crew in the industry?
For crew looking for visa advice, please feel free to reach out to Blue Marine Travel.  Although we do not specifically apply for visas on the crew's behalf, we can advise if visas are needed for the journeys that are being taken.  Local Port Agents where the yacht is based will also be able to advise what visa requirements would be needed for entry into that specific country.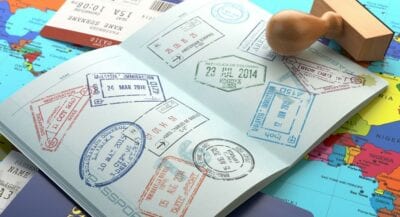 What are the top five travel destinations for the crew in 2022?
As the pandemic continues it is almost impossible to advise what travel destinations will be 'hot' this year.  As in 2020 and 2021, it really depends on the latest restrictions, where the crew are traveling from, and also their vaccination status.  In the current climate, it is almost impossible to pre-plan any holidays, etc. as the situation continues to evolve.
Final thoughts?
Blue Marine Travel continues to operate 24 hours a day, 7 days a week, 365 days a year to help service yachts and maritime personnel as and when they need us.  An account is not required to make a booking as we can offer various payment options including debit and credit cards in multiple currencies.
Like Blue Marine, Meridian° is also there for you and all crew no matter where in the world you may be. Find the job, get the ticket, sail into your next adventure.
Check out Blue Marine Travel for any questions on how to get from A to B. Keep up with Instagram for news updates and more!
Looking for work Meridian° has you covered with tons of jobs posted daily. Need crew? join the smarter way to hire and manage for the yachting Industry