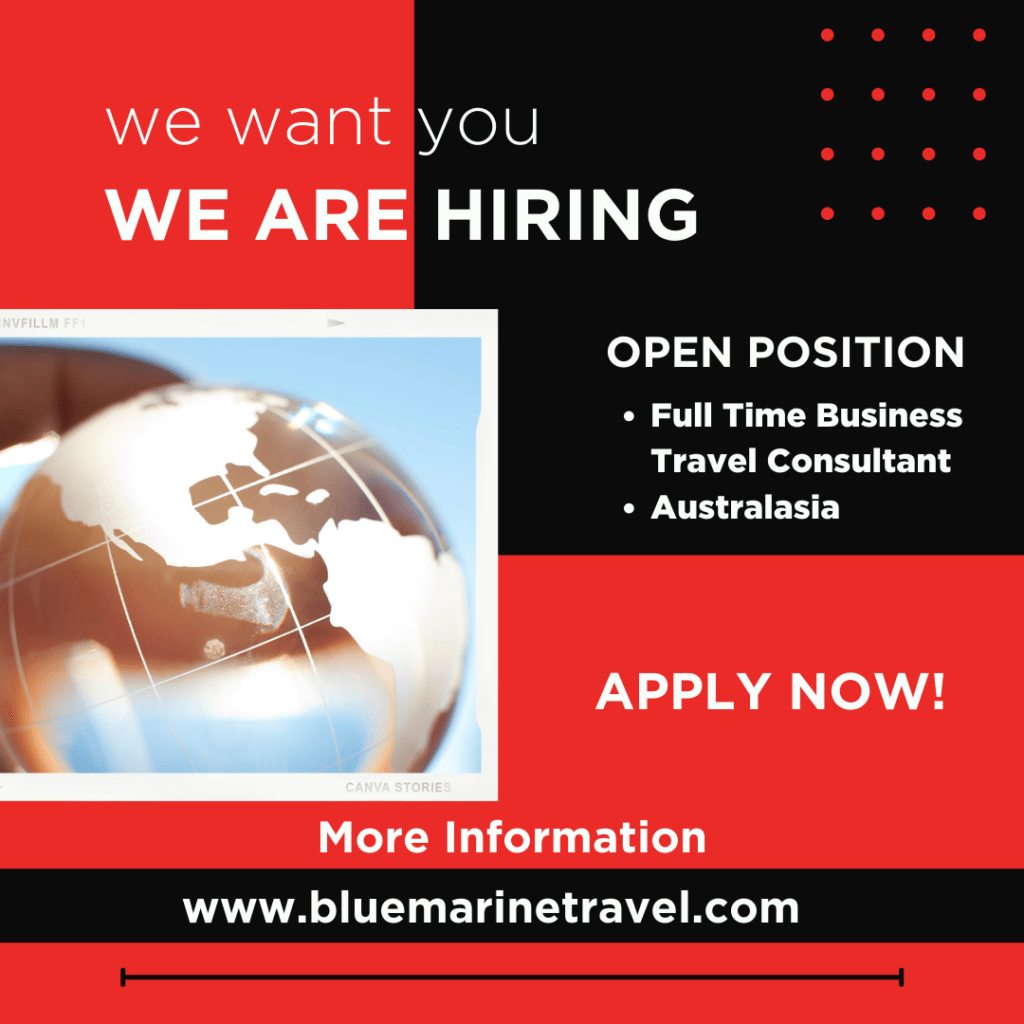 About the business
Blue Marine Travel is a privately owned travel agency who provide highly specialised travel solutions to the marine industry 24 hours a day, 365 days of the year. The company deals with a large range of off-shore and marine global accounts.
We are recruiting for our Australasia team and you will form part of a team of 9 within Australia, and our offices in Tauranga, New Zealand. We have a relaxing work environment where learning and growing is encouraged on a daily basis.
About the role
· Office and remote working options, depending on your location
· Taking enquiries over the phone and via email from a number of clients
· All aspects of booking flight travel, accommodation, car-hire and other ancillary services
· Scouring the best and most cost effective travel requirements for Marine/Corporate accounts.
· Issuing tickets and performing calculations and/or re-calculations for international and domestic airfares.
· Ensuring excellent client relationship at all times
· Weekend work and public holiday will be required (on a rota basis)
Skills and experience
· 2+ years travel experience in the marine or corporate industry
· Proficient in Amadeus
· Ideal candidate will have intrinsic understanding of the marine (or corporate), shipping and off-shore travel industry.
· Excellent flights knowledge from a business travel background
· Experience of using nett fares and contracts is ideal
· High level of organisational skills, customer service and initiative.
· Have the rights to work in either New Zealand or Australia
Working under pressure is essential, especially with the Covid Travel rules changing on the daily
Please note Blue Marine Travel is in no position to assist with work visas/ rights. And candidates should only apply if they fit the above criteria
Email CV's to lharris@bluemarinetravel.com or nnel@bluemarinetravel.com
More detail on our LinkedIn Job Page