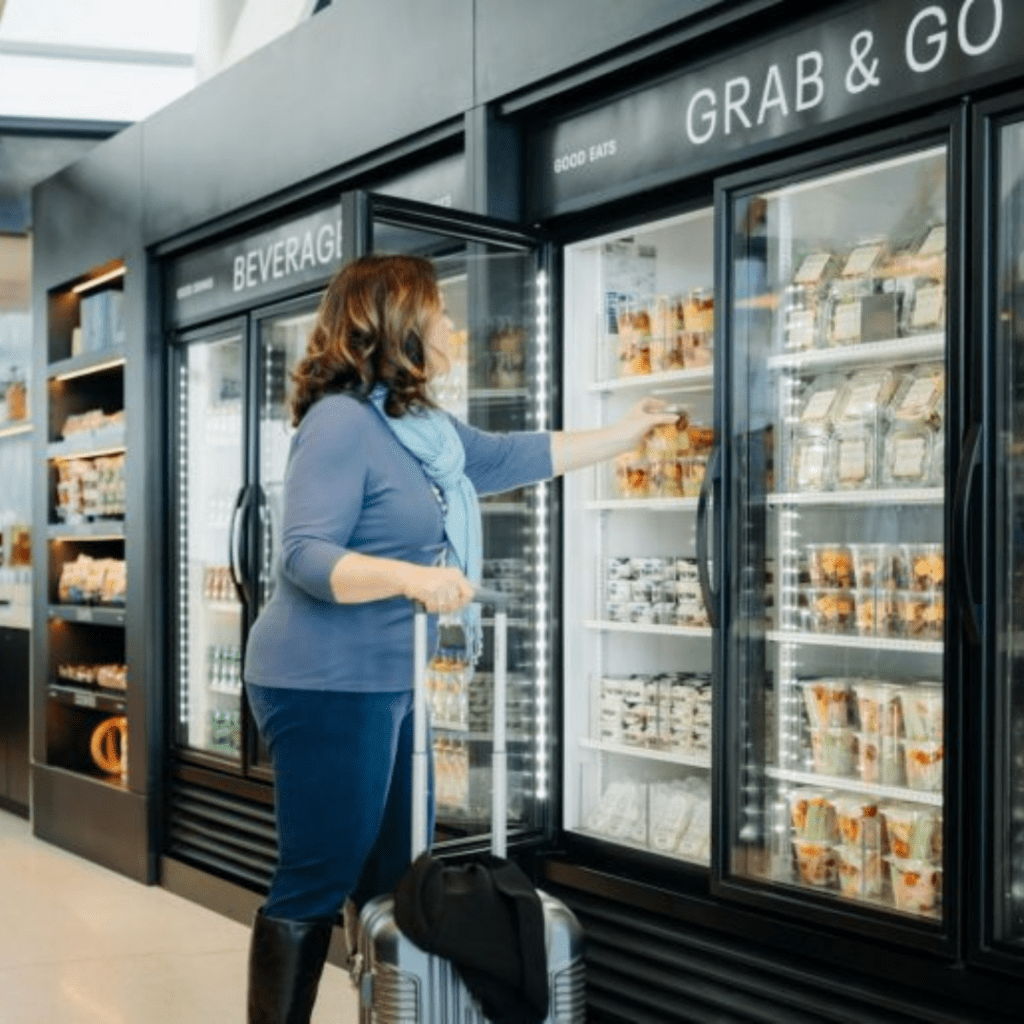 United Airlines has debuted its new 'Club Fly' lounge concept within the recently opened Concourse B expansion at Denver airport.
Described as a "grab-and-go" lounge, the facility is accessed via automated entry gates, with eligible travellers scanning their boarding pass.
Inside guests can help themselves to Illy coffee and non-alcoholic drinks from a self-service bar, as well as "premium food options curated with an on-the-go flyer in-mind, such as sandwiches, salads and wraps, yogurt, vegetables, fruit and more".
United said that the concept "offers a convenient option for busy travelers who want a high-quality coffee, beverage or snack en route to their flight", and followed a survey of Mileage Plus members which showed that over half of airline club and lounge visitors "like to take food or drinks to-go".
The lounge occupies a smaller footprint that a traditional United Club, and has been inspired by a ski lodge, with art and furnishings sourced from local artists and companies.
It is open to United Club members, as well as those flying internationally in premium cabins.
The Club Fly facility follows the recent opening of new United lounges at Phoenix Sky Harbor International and Newark airports – the latter of which is now the largest Club lounge in the carrier's network.
Commenting on the news Luc Bondar, United's marketing and loyalty VP and Mileage Plus president, said:
"United Club Fly is all about elevated convenience. We know there are times when our members are in a hurry and use our clubs to sneak a quick drink or snack, so we've created this new format to make it easy for them to do that without sacrificing an upscale club environment.

"In Denver, more than two-thirds of our customers are connecting to other places, making it the ideal city to introduce this concept."
Source BusinessTraveller.com