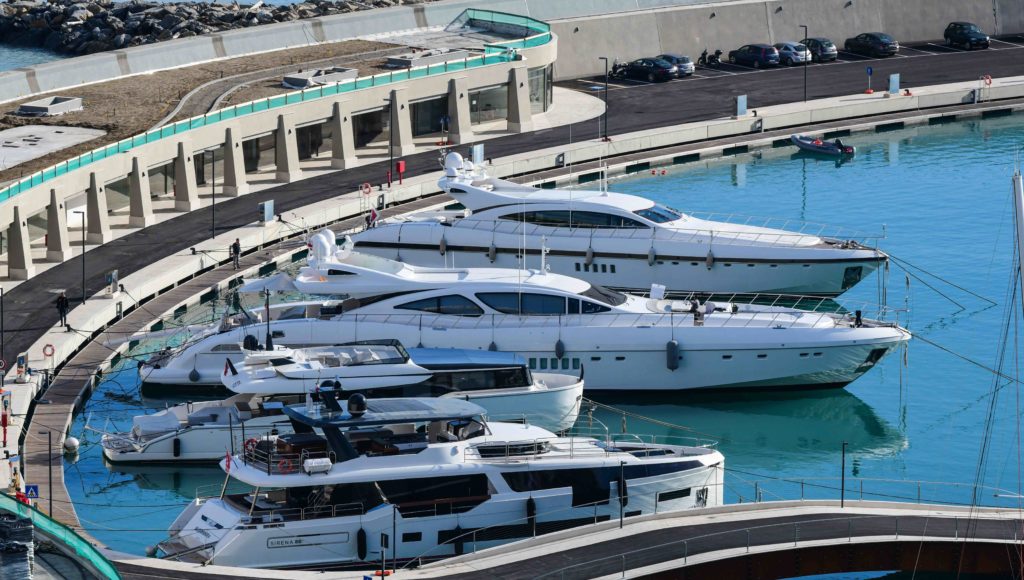 The Cala del Forte waterfront, on the Ventimiglia coastline, is open ahead of the marina's upcoming official inauguration, scheduled to take place between June and July 2021, once the on-land construction work is completed.
It's been built in response to the ever-increasing demand for yacht berths and saturation in the ports of the Monaco's Principality. Monaco Ports, which manages the ports of the Principality (Hercule and Fontvielle) as well as the floating breakwater, purchased the nearby port of Cala del Forte in 2016 (as it's 20 mins from Monaco). The project aims to push cross-border collaboration, create new jobs and demonstrate the company's philosophy of sustainable port management, ecological responsibility, hospitality, service and security
The iconic sailing yacht Tuiga, flagship of the Yacht Club de Monaco, was the first to arrive and, says the marina, marked a 'historic and symbolic moment'. She was the first to dock at the brand new Molo d'Onore berth.