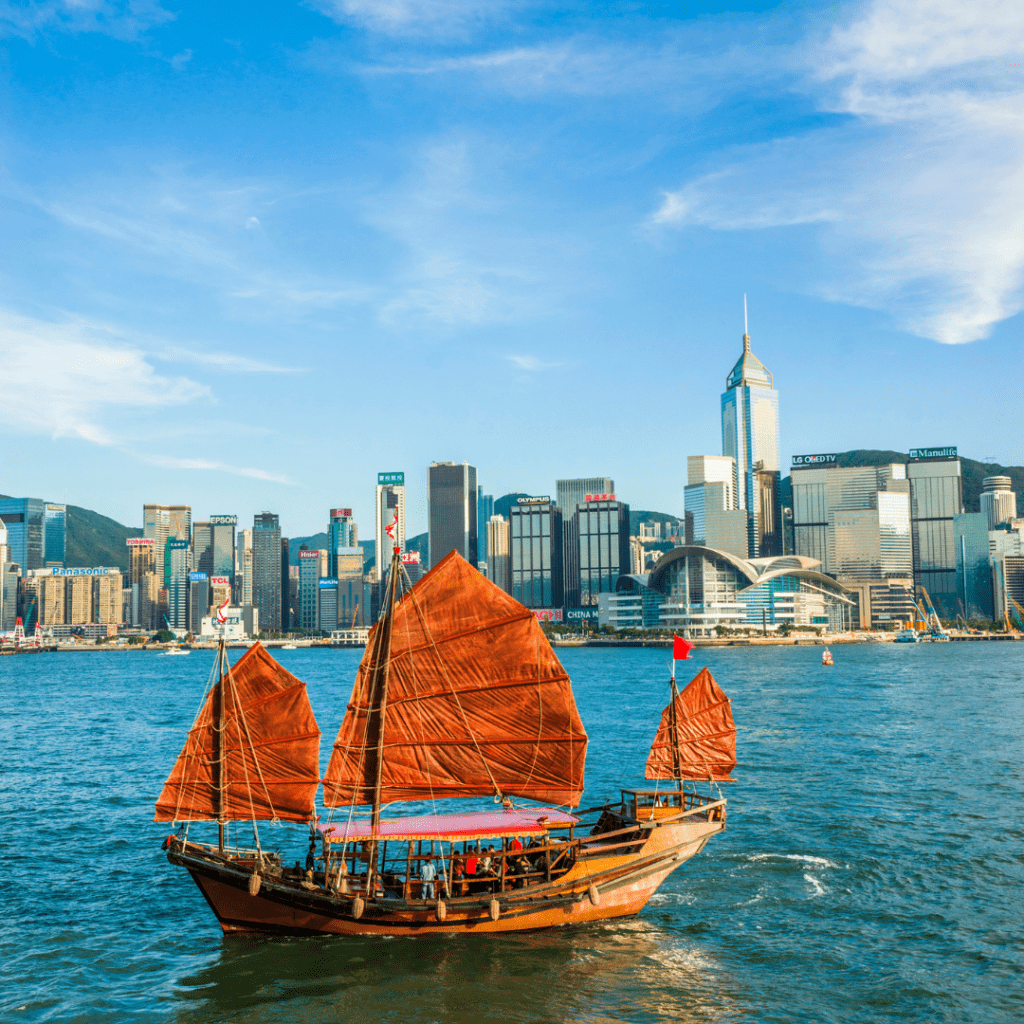 Let's hope Chinese New Year of 2023 brings good fortune for Qantas and other airlines returning to Hong Kong.
Qantas is locking in its return to Hong Kong, with flights from Sydney taking off at the end of January followed by Melbourne in late March.
Sydney-Hong Kong (QF127/QF128) will resume from Monday January 30 with three flights per week – on Monday, Wednesday and Friday – until February 27, at which point it moves to a daily schedule.
Melbourne-Hong Kong (QF29/QF30) bounces back on Sunday March 26 with daily flights from the get-go.
Both the Sydney and Melbourne flights feature the familiar Airbus A330 workhorse, with 28 lie-flat Business Suites but lacking premium economy.
The same period sees Oneworld partner Cathay Pacific running around two flights each day from Sydney and Melbourne on its modern Airbus A350s, which feature the airline's latest business class and premium economy offerings.
Cathay Pacific is steadily rebuilding its worldwide network and bringing back more aircraft from deep storage in Australia's Norther Territory, with the aim of being back to 70% of pre-pandemic passenger capacity levels by the end of 2023 and 100% by the end of 2024.
What's not coming back is the Qantas Hong Kong Lounge: as Executive Traveller first reported in August 2021, that boutique lounge has long been shuttered, stripped and gutted.
Qantas will instead be directing all lounge-worthy travellers – including Qantas Club members – to Cathay Pacific's lounges.
"In Hong Kong we've come to a relationship with Cathay to use their premium lounges," Qantas Group CEO Alan Joyce confirmed to

Executive Traveller

 in August 2021.
At the time of writing, Hong Kong airport remains split into two zones which segregate passengers flying on mainland China from other international travellers – with the result that
not all of Cathay Pacific's lounges
 can be enjoyed by all passengers.
Hong Kong began a measured reopening to the rest of the world in September 2022, with pre-flight and on-arrival testing – and while there's no mandatory quarantine imposed on travellers, for the first three days they're unable to enter any place which requires a vaccine pass check – a lengthy list including restaurants, bars, nightclubs, gyms and beauty parlours.
Source ExecutiveTraveller.com