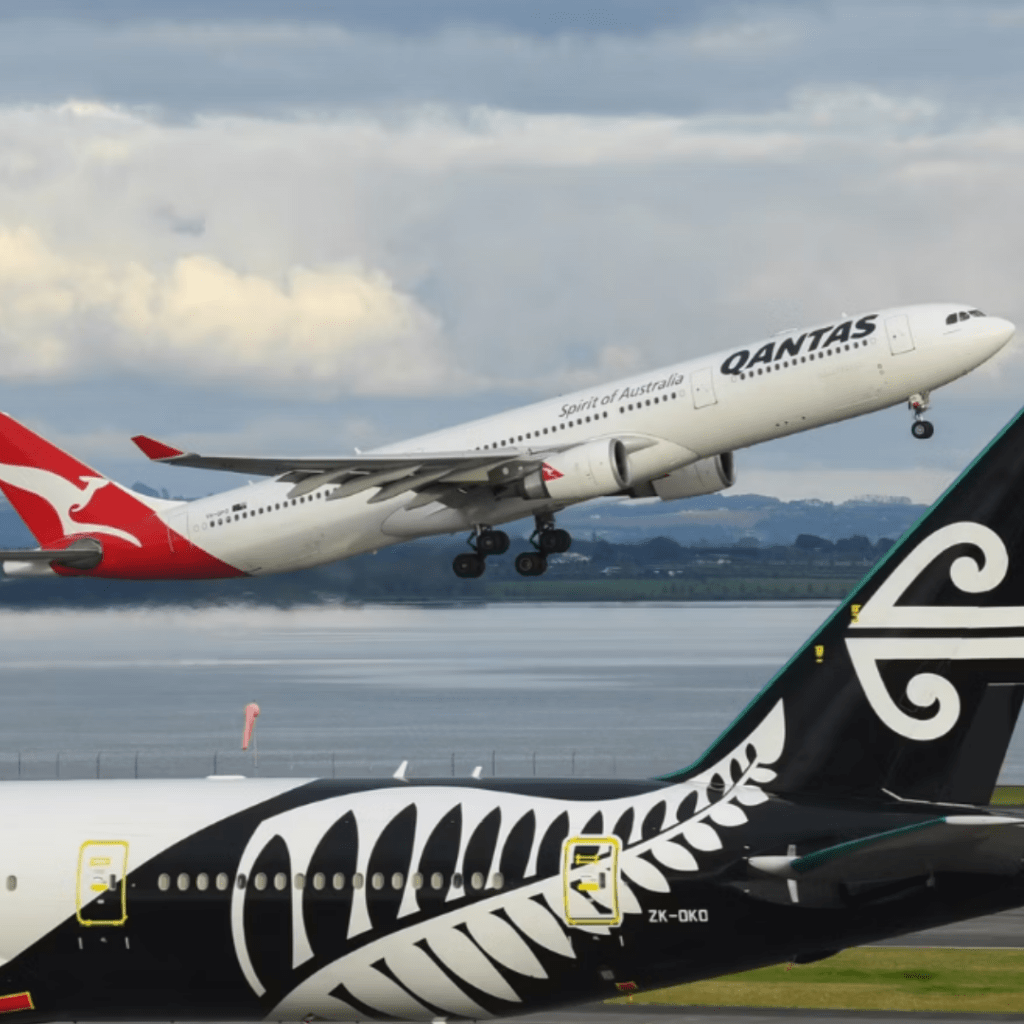 Qantas' woes worsened on Sunday following a computer system error that left thousands of passengers stranded. Travelers were reportedly stuck in planes on the apron and at lounges as pilots had to switch to manual flight plans to continue operations. Here's more on the situation.
IT issues
After a hellish week for the Australian flag carrier, the weekend brought little respite. According to Daily Mail, Qantas flights across Australia were stuck on the ground after an IT outage. While details of the system failure are yet to emerge, flights on the tarmac were reportedly halted as crews struggled to process paperwork and takeoff.
Passengers who were in the airport were asked to remain in the lounge for over two hours, with those without the privilege were stuck in the terminal. Qantas noted that no flights were canceled, only delayed as the carrier tried to fix its issues and get back on top of operations. However, travelers at bases abroad also reported seeing long delays as manual flight plans were drawn up and sent for approval.
However, the hours-long grounding left passengers frustrated and furious, especially as many flying at the end of the weekend were hoping to get back to work on Monday. At the time of writing (1:30 AM Sydney time), flights continue to be delayed by roughly an hour but seem to be taking off closer to the schedule.
The troubles put Qantas on top of FlightAware's list of most delayed carriers, with 37% of Sunday's flights leaving or arriving late. Regional arm QantasLink saw 56% of its services delayed, with things hopefully set to improve overnight.
Bad timing for Qantas
For Qantas, the IT troubles might be the most manageable of its current struggles. The Australian giant is currently struggling with understaffing across its airports and disputes with unions, forcing it to scale back schedules from July through September by nearly 15%. This has left passengers frustrated, with canceled flights and few options to rebook, only made worse by nearly-impossible wait times to reach customer service.
While one of the worst hit, Qantas' struggles are ones that can be seen in airlines globally to varying degrees. European carriers like Lufthansa, British Airways, and KLM have all been scaling back flights as airports and airlines are unable to meet surging summer demand. Add a bit of lost bags on the side, and Qantas is facing the worse of the post-pandemic effects.
For now, the airline only has one choice: ride out the storm. To at least improve the reliability of services, Qantas has been axing flights across the board. However, this won't stop the reputational damage the carrier is suffering and likely will for months to come.
Article available on SimpleFlying.com