NZ Office
We have expanded to the breathtakingly beautiful Mount Maunganui in New Zealand (Aotearoa)
New Zealand is home to incredible diverse and contrasting scenery. From far-reaching mountains, active volcanoes to astounding fjords and golden-sandy beaches. The North and South Island is packed with gigantic glaciers and snow peaked mountain tops where you can stroll along buzzing cities or hide away on rugged coastlines.
Our NZ offices opened their doors to the world in 2016, offering an extension to the UK based, Head Office in Stansted.
With offices in Mount Maunganui and Palmerston North, serving our Australasian clients outside of the European office hours, Blue Marine Travel continues to offer excellent service 24 hours a day, 7 days a week,  365 days a year. 
You can find the professional team down the road from the Tauranga Airport at
10 De Havilland Way, Mount Maunganui.
Available on blue@bluemarinetravel.com or +64 (07) 574 0512
Meet the New Zealand Team
Lee Harris
Director
lharris@bluemarinetravel.com
Lee Harris has recently moved with his wife and three beautiful girls to the buzzing town of Tauranga. Lee has 24 years' experience within the Travel Industry and is bringing his expertise and passion to Blue Marine Travels' Australasia branch.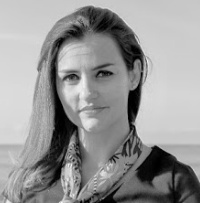 Natasha Nel
Sales and Marketing
nnel@bluemarinetravel.com
Natasha has been part of the Super Yacht industry for the last 5 years and has traveled extensively over the world.Being a Chief Stewardess abroad, she understands the level of service that is expected within the industry and aims to build strong customer relations between Blue Marine Travel and our loyal clients.
Kendall Ronald
QC and Ticketing
+64 (07) 574 0512
blue@bluemarinetravel.com
Kendall resides in Tauranga with her bubbly daughter Aria. She is a foodie at heart and enjoys exquisite flavours and foreign foods. She is a social butterfly and chooses to spend her time with her friends and family playing on the white sandy beaches the Mount has to offer.
Tara Oliver
Travel Consultant
+64 (07) 574 0512
blue@bluemarinetravel.com
Tara lives in Palmerston North, New Zealand with her husband and their dog Indy whom they consider their best friend. Since leaving school Tara has enjoyed working within the travel industry and thoroughly enjoys the different challenges it brings.
Hanna Pila
Travel Consultant
+64 (07) 574 0512
blue@bluemarinetravel.com
Hanna was in the Travel Industry for over six years in Qatar. She's originally from Philippines, however now resides in Tauranga with her husband and lovely daughter Andreah.
Brenda Fuller
Travel Consultant
+64 (07) 574 0512
blue@bluemarinetravel.com
Originally from the UK, moved to Australia in 2013 to follow her heart and married an Ozzie and recently became an Australia Citizen.  Lives on the Gold Coast Queensland where it is 'Beautiful One day and Perfect the next' Started travel in 1988 and moved into Marine Travel around 1991.  Joined Blue Marine Travel in Feb 2020.
Alana Dresner
Travel Consultant
+64 (07) 574 0512
blue@bluemarinetravel.com
Alana is a kiwi local here at our NZ office and been in the travel industry for over 25 years – with an emphasis on customer service she is focused on finding the right travel solutions. Alana loves travelling to adventure destinations and enjoys living life in the Bay of Plenty where there is sun, sand, surf, good food and friends & family to share these experiences with.
Petra Grjipstra
Travel Consultant
+64 (07) 574 0512
blue@bluemarinetravel.com
Petra has been a travel consultant for over 25 years and is originally from The Netherlands, however moved to NZ in 2006. She lives in the Winterless North Kerikeri, Bay of Islands with her husband and three children. Whilst at work she enjoys searching for the best quote and in her free time she enjoys exploring with her family the beautiful NZ outdoors.
Alumita Turagakula
Travel Consultant
+44 1279 661 000
blue@bluemarinetravel.com
She was born in the 'Hidden Paradise of Fiji, Savusavu, located on Vanua Levu and now lives in the capital Suva. Her entry into the travel industry was when she joined the domestic airline company Air Fiji. She loves the travel industry because it is evolving all the time and keeping abreast with its challenges and new innovations keeps her excited. Baking for her children tops the list of fun things to do and she loves to travel and explore.