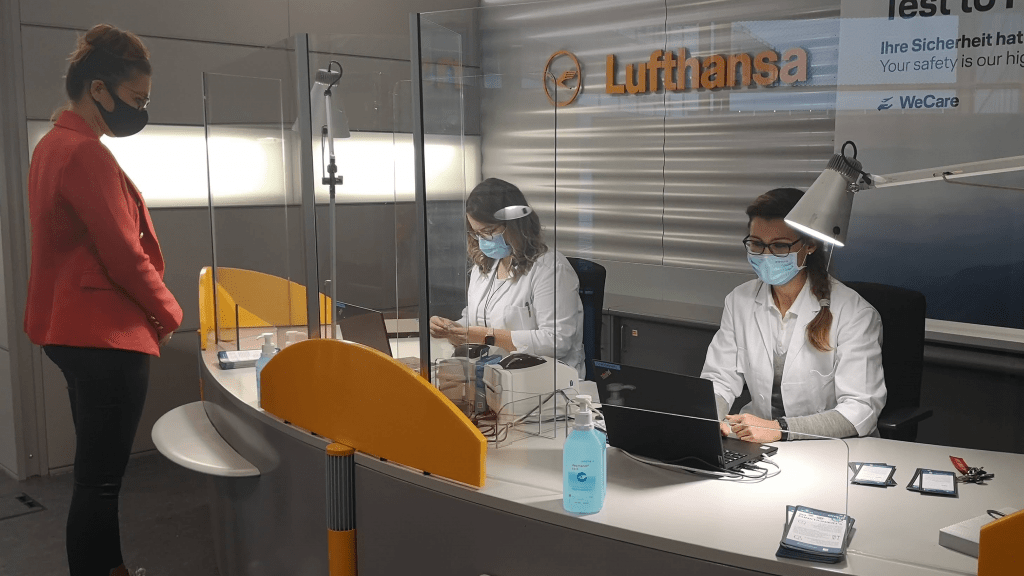 Austrian Airlines and Lufthansa have introduced flights for which the entire crew and all passengers are tested for Covid-19 free of charge.
On the following flights, passengers will be tested prior to take off to ensure the whole flight is Covid negative.
The "Covid-19 Tested Flights" at-a-glance:
• LH2058 (09:10 am Munich – 10:30 am Hamburg)
• LH2059 (11:15 am Hamburg – 12:30 pm Munich)
• OS171 (5:25 pm Vienna – 7:00 pm Hamburg)
• OS172 (7:45 pm Hamburg – 9:20 pm Vienna)
Passengers booked on COVID-19 tested flights to receive a quick swab of the throat prior to take-off.
Alternatively, passengers can present a negative PCR test conducted in the preceding 48 hours or be transferred to another flight free of charge.
Passengers without a negative test result or passengers who do not wish to be tested can rebook or have their ticket refunded free of charge.
For more information with regards to testing and boarding of these flights please follow the link https://www.lufthansa.com/tw/en/faq-tested-flights