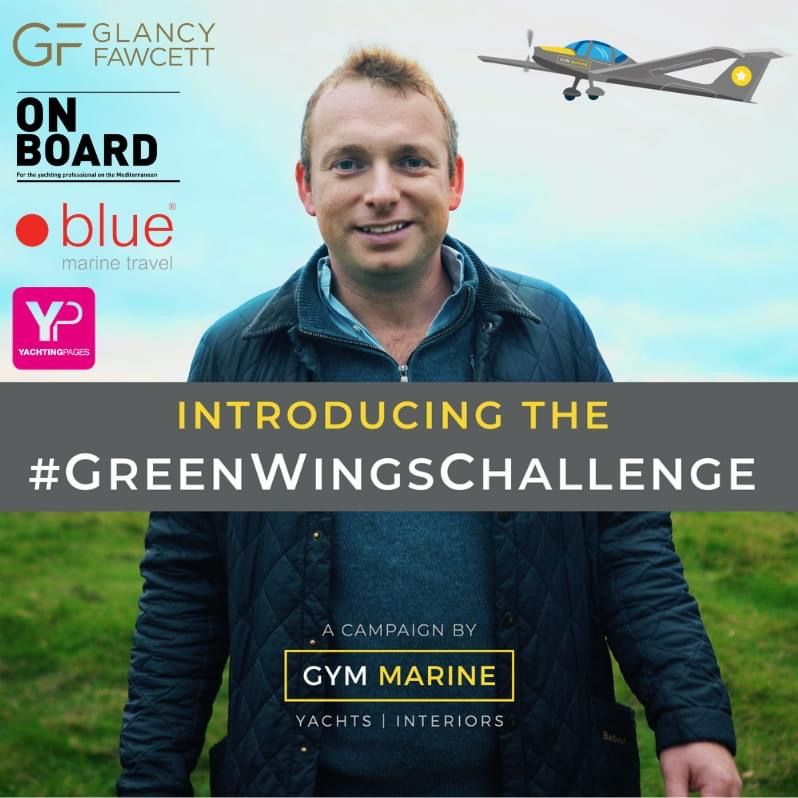 Be part of the #GreenWingsChallenge
Blue Marine Travel's very own director, Lee Baldwin has joined this great initiative hosted by Gym Marine Yachts | Interiors and Yacht Carbon Offset
What is the #GreenWingsChallenge?
The Director of Gym Marine Yachts | Interiors, Edward Thomas realized the positive outcome a decrease in air travel had on the environment during the Covid_19 Lockdown period, thus the #GreenWingsChallange was born. Giving all travel lovers within the yachting industry an opportunity to offset their own air travel carbon by calculating their air travel from 2019. Yacht Carbon Offset will convert your flying kilometers into an estimation of the tonnes of greenhouse gasses produced by your air travel and a certified quote to complete the accompanying carbon offset.
Three simple steps to join
Back track through your 2019 Calendar and compile a travel list; origin/destination airport; business/economy
Send the list to greenwings@gymmarine.com

Add a photo of yourself and company logo as this will be added to your profile on the Wall of Supporters along with your flight data

Yacht Carbon Offset will reply with a price estimate and a certificate once you complete payment. Cost calculation is around €2 per thousand passenger kilometers.
Edward, Director of GYM Marine Yachts | Interiors and Blue Marine Travel is inviting you to join the challenge and offset your air travel for 2019.
Let's continue to fight the good fight.
Their goal is to offset 7,688,000 KM – enough to fly to the moon and back 10 times
About GYM Marine
Gym Marine Yachts & Interiors is a specialist wellness designer for the superyacht and prime property sectors.
Our experienced team have an unrivalled understanding of the complexities of gym & spa design, both on land and at sea. This together with our vast experience in the health & wellness industry helps create an unbeatable service. We are the only specialist consultancy of our kind within the luxury sector, and we offer unique access to almost every major equipment brand in the world. When something extra special is required, we are able to go the extra mile through provision of custom items and bespoke finishes.
From conception of the wellness area through to installation and beyond, our goal is to ensure our clients and partners enjoy total peace of mind.
About Yacht Carbon Offset
People worldwide are increasingly aware of environmental priorities, including the challenge of limiting greenhouse gas emissions (carbon dioxide, methane and nitrous oxide). Carbon Offsetting compensates for your own greenhouse gas (GHG) emissions by supporting, tonne for tonne, an equivalent reduction of GHG emissions elsewhere.
Yacht Carbon Offset offers a practical, immediate and effective way to counteract the unavoidable GHG emissions of your yachting activity. It complements other initiatives that you may already take towards supporting a better environment for the future.
https://www.yachtcarbonoffset.com/