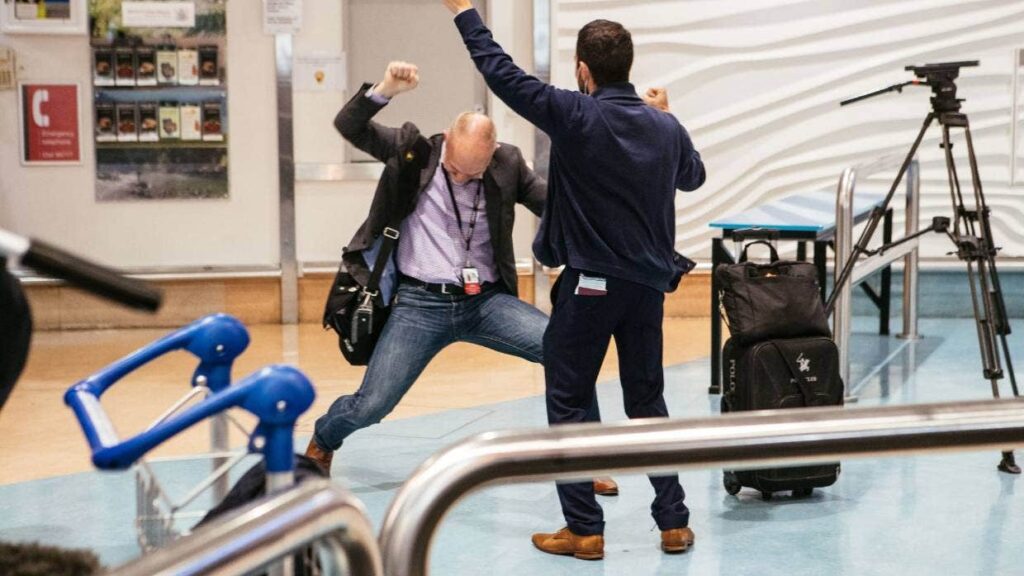 International travel will look a lot different when New Zealand's border restrictions ease from mid-January 2022.
Here, we take a look at the major takeaways from the Government's announcement on the three-stage reopening plan.
I'm a Kiwi overseas. When can I come home and skip MIQ?
It depends which country you'll be coming from. Fully vaccinated New Zealand citizens and residents travelling from Australia can bypass managed isolation and quarantine (MIQ) from January 17, but those returning from other countries will have to wait until at least February 14.
Will I still have to self-isolate?
Yes, even fully vaccinated New Zealanders returning from overseas will need to self-isolate for seven days. You'll need to take a Covid-19 test on arrival and another before entering the community.
What will I need to do to enter New Zealand?
All travellers to New Zealand will need to return a negative pre-departure test before setting off on their journeys, prove they are fully vaccinated and complete a travel declaration about their recent travel history, which will include confirmation that they haven't been in a country deemed "very high risk" in the past 14 days.
When are international tourists returning?
Fully vaccinated foreign nationals, including international students, will be able to visit New Zealand without a stay in MIQ from April 30. This part of the reopening will happen in a "staged way", according to Covid-19 Response Minister Chris Hipkins. Like all travellers to New Zealand, they will need to take a pre-departure test to prove they are double dosed, and fill in the travel declaration form. They will also need to self-isolate for seven days.
Does this include Australians? Is the trans-Tasman bubble dead?
Yes, it does. Fully vaccinated Australians won't be allowed to holiday here before April 30 without a stay in MIQ. We won't see the trans-Tasman bubble as we knew it return.
"The bubble was a construct that was established when there was no Covid-19 in New Zealand or Australia, and that is no longer the case on either side of the Tasman," Hipkins said.
Can I see people when I self-isolate?
Hipkins said people are expected to keep to their "bubbles" during the seven-day self-isolation period, but do not have to isolate alone.
"They will be able to see people during that time. If they're staying with family, they will be able to do that, and those people will be able to come and go."
This may sound strange, but Hipkins said limiting self-isolaters' contact to household contacts will make contact tracing easier if they do return a positive Covid-19 test.
What if I am unvaccinated or travelling from a high-risk country?
The three-stage reopening plan announced on Wednesday constitutes the Government's "medium-risk pathway" to reopening. Those who don't meet the requirements for this pathway but are still permitted to enter New Zealand under the country's current border settings will have to spend seven days in MIQ, followed by three days of self-isolation. This includes those who have not received both doses of the vaccine, even if they are New Zealand citizens, and arrivals from "very high-risk" countries.
So which are the high-risk countries?
From December, only Papua New Guinea. Hipkins announced on Wednesday that Indonesia, Fiji, India, Pakistan and Brazil will be removed from the Government's list of "very high-risk countries" from early December. This list could change at any time.
At present, travel from very high-risk countries is limited to New Zealand citizens, their partners and dependent children, and the parents of children who are New Zealand citizens.
I'm a fully vaccinated Kiwi desperate to return to NZ from Australia. Why can't I come home for Christmas?
Hipkins said the border reopening is about progressively easing restrictions "so that we're not throwing a whole lot of additional risk in all at the same time – because that is the sort of thing that could potentially see an exponential growth in cases".
New Zealand's shift to the traffic light system from December 3 will increase the risk of cases growing, as will the reopening of Auckland's borders on December 15. Waiting until mid-January to allow fully vaccinated Kiwis returning from Australia to skip MIQ helps the Government manage risk, Director-General of Health Dr Ashley Bloomfield said.
"The odds are you get people, even if they're fully vaccinated and they've had a pre-departure test, you will see cases," he said. "The risk is that these cases are pepper-potted around the country and each one of them could start a new outbreak."
Is the three-stage reopening set in stone or could it change?
It could change. Hipkins said the Government will continue to assess the Covid-19 situation in New Zealand as it makes decisions concerning the border. "The April timetable does not preclude us moving earlier with specific groups if it is safer to do that, and there may well be opportunities to do that. So I wouldn't rule things out with Australia."
Will we see more rapid antigen testing?
Rapid antigen testing will play a more prominent role in New Zealand, Hipkins said. In terms of international travel, he predicted it will be more widely used for pre-departure testing, and will become more widely available at and near airports. "That will mean people are being tested much closer to their point of departure than the 72 hours before they leave. The world, I think, is going to be using rapid antigen tests more widely and New Zealand will be using rapid antigen tests more widely."
Is self-isolation here to stay for fully vaccinated arrivals?
It will remain in place as long as the Government believes it is required on public health grounds. Hipkins said New Zealand will eventually reach a point where people will be able to move much more freely across the border, and self-isolation won't be required.
"But we're certainly not at that point yet. The countries that have attempted to do that have often found that that's associated with a bigger increase in cases, and so at this point we'll keep it in place. But we'll keep it under constant review."
Article from Stuff.co.nz