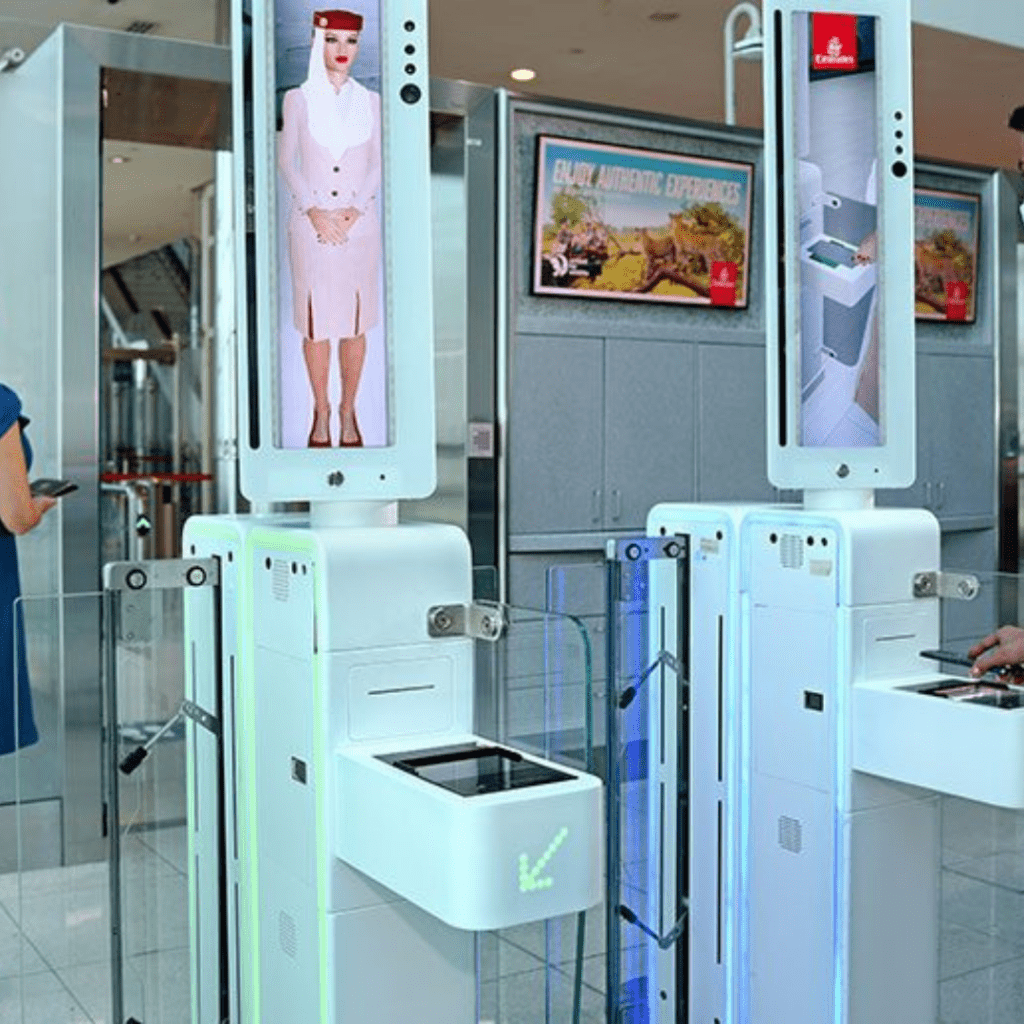 Emirates airline has said that it will be opening its biometric services at Terminal 3 of Dubai International airport (DXB) to all international passengers. The service was previously only available for residents of the UAE and GCC nationals.
To make this universally available, Emirates collaborated with the General Directorate of Residency and Foreigners Affairs in Dubai (GDRFA).
The biometric recognition technologies and the GDRFA pre-populated biometric database can identify travellers at multiple points in the airport.
Facial recognition technology coupled with AI will aid their access to lounges and through the boarding and immmigration processes, and will also be linked to their passport for instant identity verification.
International passengers will be able to access this service starting 2023 by providing official consent through the Emirates app, at Emirates self check-in kiosks, or in person at Emirates check-in desks.
"Dubai is one of the world's most aspirational destinations, and 2022 has already seen more than eight million tourists arrive to the city. We continue to support our key partners with best-in-class services as we strive for excellence, and innovation in positioning Dubai as the world's leading business hub and tourism destination," said Lieutenant-General Mohamed Ahmed Al Marri, director general of the GDRFA in Dubai.
According to latest estimates, passenger volumes at Dubai International airport could reach around 7.8 million a month in the second half of next year, close to pre-pandemic numbers. If achieved, DXB will potentially handle 77.8 million passengers next year.
The Emirates Group meanwhile reported a 2022-23 financial half-year net profit of US$1.2 billion, a record half-year performance. This figure is significant considering an almost US$1.6 billion loss it reported for the same period last year.
The group also reported an EBITDA of US$4.2 billion, a 180 per cent increase over the corresponding period last year.
Group revenue stood at US$ 15.3 billion for the first six months of the 2022-23 financial year, up 128 per cent from US$6.7 billion last year.
Source BusinessTraveler.com