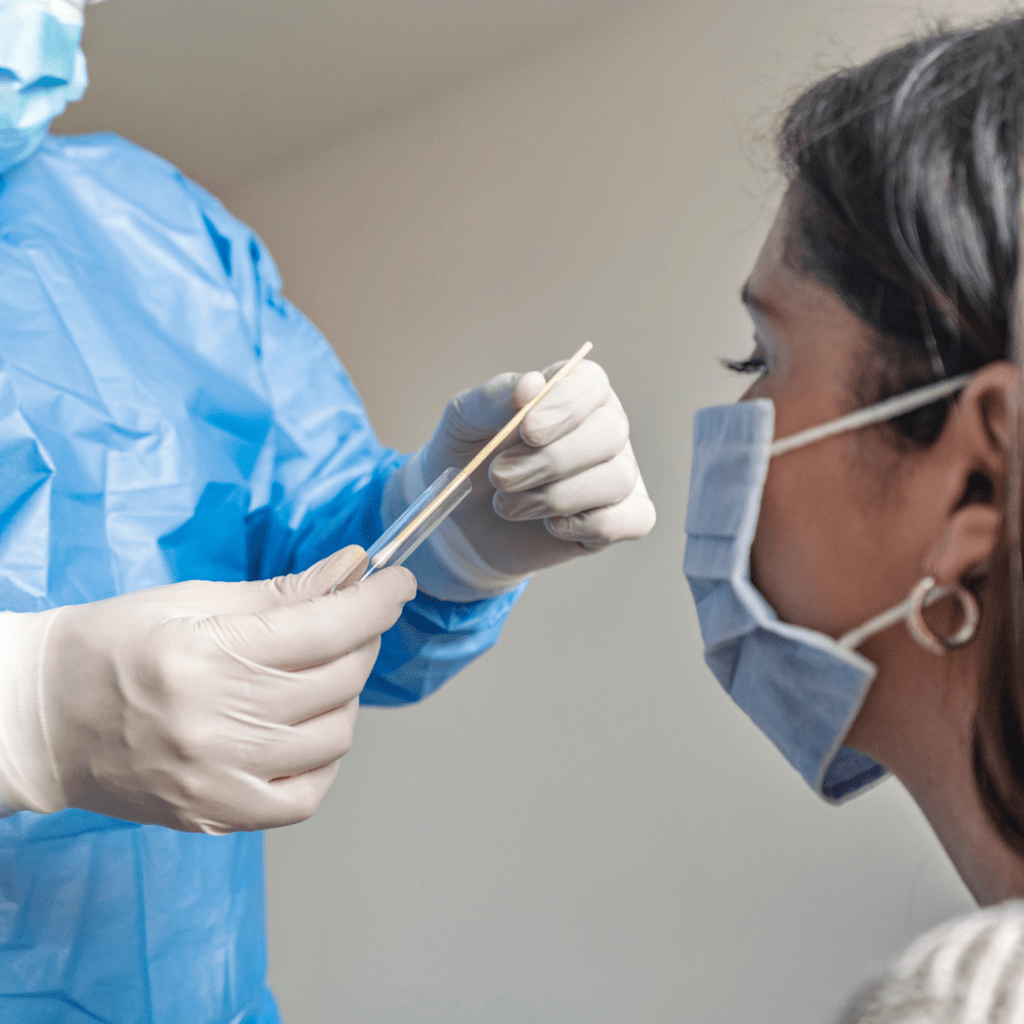 New Covid-19 Response Minister Ayesha​ Verrall​ has announced an early end to pre-departure tests for travel to New Zealand.
In a statement, she confirmed there would no longer be a requirement for travellers to get a pre-departure test as of Tuesday, June 21.
This brought forward the end of the requirement by six weeks, after Prime Minister Jacinda Ardern had previously said pre-departure tests would no longer be required after July 31. From then, the border would be fully open again.
Verrall said testing requirements for arrivals in New Zealand, once they had landed, showed a positivity rate of under 3%. Travellers are required to take two Rapid Antigen Tests (RATs) when they arrive in New Zealand, on day one and six. The requirement for on arrival tests would remain, but Verall said the pre-departure tests were no longer needed.
"With cases continuing to decline despite over 387,000 arrivals since borders reopened there is evidence this measure can now be lifted," she said.

"We don't anticipate a significant increase in border cases once the requirement is lifted."
The decision came after Director-General of Health Dr Ashley Bloomfield confirmed Cabinet discussed the matter on Monday – signalling that the Government was considering an early end to it.
Bloomfield said pre-departure tests had helped limit the impact of Covid-19 in New Zealand, despite the virus being widespread domestically.
"The key role of pre-departure testing is that it does prevent people with an acute infection from getting on a plane, so it does help to reduce the burden here," he said.
Opposition parties National and ACT had been pressuring the Government to end pre-departure test requirements earlier than August.
In May, less than a week after Ardern confirmed the requirement would end by August, former Covid-19 Response Minister Chris Hipkins suggested he was keen to get rid of it around June.
He said he was "in the process of making a decision" about ending the requirement sooner, as pre-departure testing was "less important" and provided "a lot less value" than it once did.
The requirement for pre-departure tests had come from a Covid-19 response order on air travel, which the minister could revoke at any time.
Verrall said she would be making a change to the Covid-19 Public Health Response (Air Border) Order effective from 11.59pm Monday, June 20.
The change would also remove a requirement for people transiting through New Zealand to be vaccinated.
She said the penalty for breaching the remaining parts of the order would decrease from $4000 to $1000.
"While the pre-departure test requirements are being removed, we are keeping in place a set of border surveillance measures for detecting any possible new variants of Covid-19," she said.
Other Pacific nations, such as Fiji and the Cook Islands, removed their pre-departure test requirements earlier this year.
Tourism industry leaders had been calling for pre-departure testing to be removed, and had hoped for the requirement to go before July – in time for the ski season and school holidays.
National Covid-19 spokesperson Chris Bishop had questioned why the Government kept delaying its confirmation that pre-departure test requirements would go.
ACT leader David Seymour said it had been clear for some time that pre-departure testing was "long passed its use-by date".
"Is it justified by the reduction in case numbers – if reducing case numbers is still our goal? If not, we should dump it immediately. Doing it arbitrarily until the end of July is an insulting waste of everyone's time," he said.