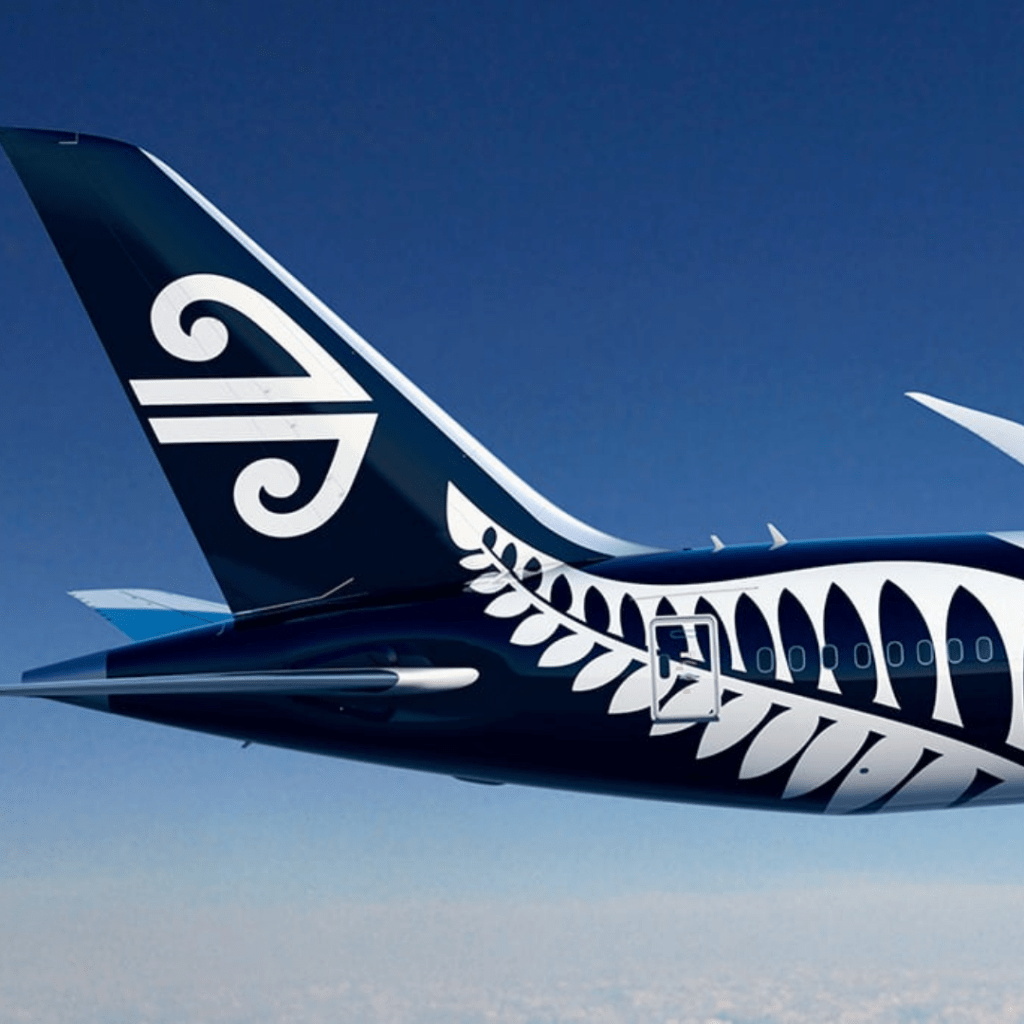 Air New Zealand has reclaimed the crown of the world's best airline, according to AirlineRatings.com.
The safety and product rating website has unveiled its awards for 2023, which sees the national carrier take the title back from Qatar Airways. It is now the seventh time since 2013 that Air NZ has been named the best.
The judges look at 12 key criteria that include the age of the airline's fleet, passenger reviews, profitability, investment rating, product offerings, and staff relations.
Qatar finished second, ahead of Etihad Airways, Korean Airlines and Singapore Airlines. It wasn't the only honour for Air NZ, it also won the best economy class.
It's been a good 24 hours for Air NZ after being named the "most attractive" employer in the country for the seventh time on Tuesday, according to Randstad research.
Air New Zealand CEO Greg Foran said he was delighted at the recognition of the hard work of the staff.
"We owe our success to the dedication and hard work of our 12,000 Air New Zealanders who wake each morning to connect Kiwis with each other and the world," said Foran.

"This award belongs to them for their grit, commitment, and the exceptional service they deliver every day. It is a sign that we have got our swing back and that our relentless focus on doing the basics brilliantly and delivering our Kia Mau strategy with precision and ambition is working."

But he added that the airline still faces challenges including "wait times, on-time departures and arrivals, lost baggage, and refunds".
Since Covid, the airline has been plagued with customer woes, in part due to staff shortages. Fed-up travellers have also reported having to deal with extensive wait times when trying to contact customer service.
Last month thousands of Air New Zealand passengers were notified their flights had changed after the airline was forced to ground two planes. The problem had come from a worldwide shortage of Pratt and Whitney engines which power the airline's fleet of A320neo and A321neo planes.
The airline said most of the 150,000 affected passengers would have their flights moved within 90 minutes of their original departure, but around 4000 customers would have their flights moved a day either side.
AirlineRatings.com editor-in-chief Geoffrey Thomas acknowledged that many airlines had faced a tough time.
"Like all airlines across the globe Air New Zealand has faced severe disruptions during and after the pandemic and this year huge challenges from storms and cyclones. The airline has responded well."

He praised Air NZ for its new innovations including the SkyNest economy beds.

"Our editorial team was impressed by the airline's commitment to the economy passenger and on long haul offers more comfort options than any other airline," said Thomas.
The six bunk beds that economy passengers will be able to book for lie-flat sleep will debut in September 2024, starting with the Auckland-New York and Auckland-Chicago routes. It will cost up to $500 for a four-hour snooze.
Air New Zealand first unveiled the Skynest in early 2020, describing it as a "world-first" cabin feature. Last month, the product was named among the 21 finalists in the 2023 Crystal Cabin Awards, an international competition celebrating innovative ideas in the aircraft cabin space.
Other category winners in the airlineRatings.com awards include Qatar for best business class and best catering, Singapore Airlines for best first class, while Virgin Australia/Virgin Atlantic won best cabin crew.
Best-in-flight entertainment and best premium economy went to Emirates, while Qantas picked up best lounges. Jetstar also picked up an award for best low-cost airline in Australia/Pacific.
Earlier this year, AirlineRatings.com published its list of the world's safest airlines, which saw Air New Zealand slip from first to second behind Qantas.
AirlineRatings.com Airline of the Year for 2023
Air New Zealand
Qatar Airways
Etihad Airways
Korean Air
Singapore Airlines
Qantas
Virgin Australia/Virgin Atlantic
EVA Air
Cathay Pacific Airways
Emirates
Lufthansa/Swiss
SAS
TAP Portugal
All Nippon Airways
Delta Air Lines
Air Canada
British Airways
Jet Blue
JAL
Vietnam Airlines
Turkish Airlines
Hawaiian
KLM
Alaska Airlines
United Airlines
By Alan Granville
Source Stuff.co.nz