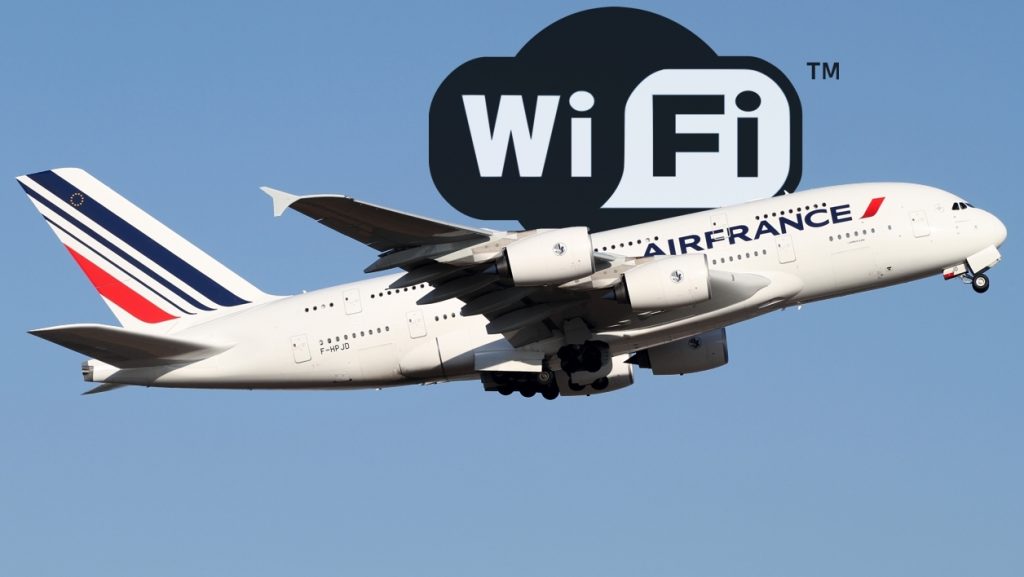 Air France have just launched a new offer called 'Air France Connect' which is the new in-flight Wi-Fi offer.
This is available for all customers on any Air France flight whether it be short haul, medium haul or long haul however the price depends on the chosen package and journey time.
Customers can choose between three Wi-Fi passes which are all accessible on smartphone, tablet and computer:
'Message Pass' is a pass which allows you to send and receive WhatsApp, Facebook Messenger, Imessage and WeChat messages for the whole duration of the flight completely free of charge. This also allows you to access the airfrance.com website and Air France App to check or modify reservations.
'Surf Pass' enables customers to send emails and surf the internet but this comes with a charge. The prices vary from 3 Euros to 18 Euros depending on the flight time.
'Stream Pass' is available to customers on all long haul flights which offers a high speed internet allowing you to stream and download during a flight as well as enjoying the same benefits as the Message and Surf passes, this is 30 Euros per flight.
Click below to watch the video: