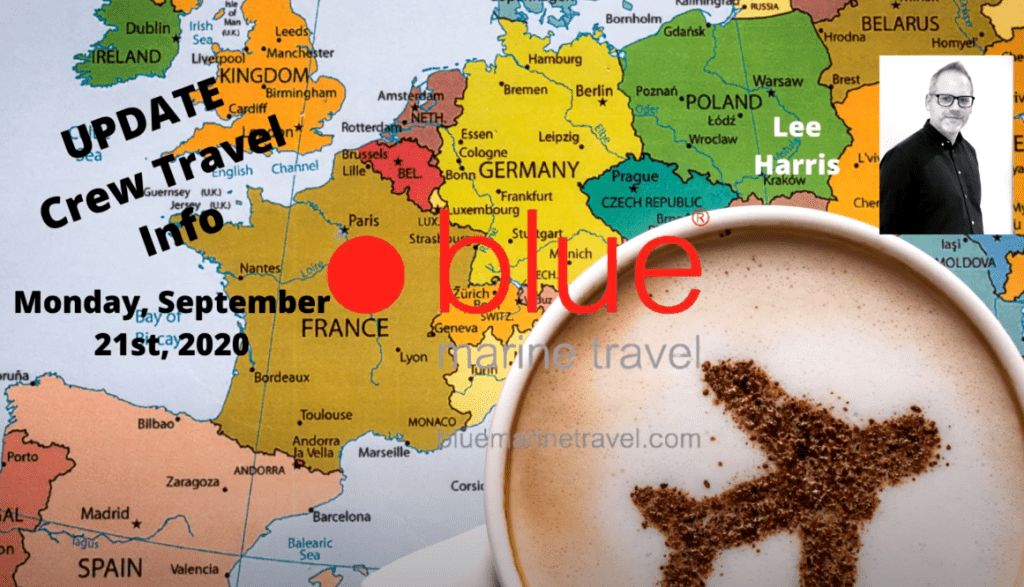 Crew Travel Updates for September 21st, 2020 with Lee Harris of Blue Marine Travel and Rhea Rouw of Yachting International Radio
This week, news out of South Africa, Australia and the Ukraine. Great news about Rome Airport and as usual the answer to Crew Questions.
Any questions that you may have in regards to crew travel info to be addressed on the next show, please send an email to crewtravelupdates@gmail.com
Your email or call will be answered efficiently by one of our experienced full time employees, 24 hours a day, 7 days a week, 365 days a year
We have a single dedicated telephone number which is answered by the first available consultant immediately, without the delay of a call centre messaging service.
Contact us on blue@bluemarinetravel.com or +44 (0) 1279 661 000